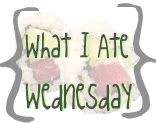 Started this cold spring morning with a smoothie...spinach, almond milk, banana, strawberry and blueberries.
That combination of fruits made the smoothie a nice purple color...made me smile!
Lunch was pretty standard for me...spicy thai kale salad with kelp noodles, carrot and apple salad and beets with macadamia ricotta...delish and very filling.
I posted a picture of my kale salad on Facebook today and one of my friends asked me why is my kale always so shiny"??? I told him that I massage it with olive oil to soften the leaves...it's made with love. (smile) Doesn't everyone massage their kale...Do you???
There was an office birthday celebration today so there would be cake...Not just any cake but a big bowl of fruit with angel food cake and cool whip...
My good buddy Lisa made this for Jennifer as she celebrated her 40th birthday again this year(an inside joke). Knowing that I would not partake in this big bowl of deliciousness, Lisa, being the kind hearted person that she is, made me my very own bowl of fruit...So sweet she is!!!
I could not put another thing in my mouth after eating my filling lunch, so I brought the fruit home with me and had it for dinner. Hubby was out for the night so dinner was pretty easy for me...Socca Lovin' and a bowl of fruit, smothered in tahini dressing!!!! I am in love with tahini dressing. Recipe can be found on the recipe tab on my blog.
This is my first a time participating in What I Ate Wednesdays, thanks to
Kristina
. So, check us bloggers out here
WIAW
...thanks for stopping by!
Here's a question for you...what's your favorite foods/fruits/supplements to put in your smoothie????
Anyone out there put Spirulina in their smoothies???